Spring Asparagus Salad
Spring has sprung and so has Asparagus! By incorporating more Asaparagus into your daily regime, you will feel less bloated and help with losing that extra water weight! Let this recipe bring out an inspiration for more asapara-goodness into your life!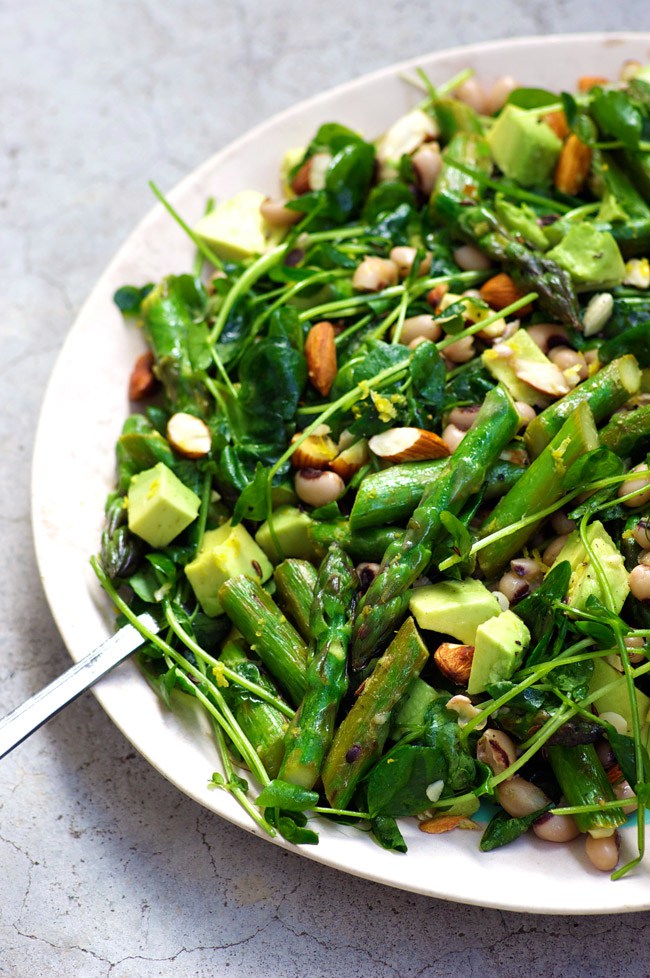 Ingredients
2 bunches asparagus spears, trimmed and cut into 3cm pieces
6 tablespoon olive oil
4 cloves of garlic
1 1/2 teaspoon caraway seeds
2 cans cooked no-salt added 365 cannellini beans (rinsed and drained)
1 package of organic spinach
1 container of mirco greens
1 avocado, flesh diced
¾ cup almonds, toasted and chopped
2 teaspoon lemon zest
3 tablespoons lemon juice
Salt and pepper to taste
In your favorite pan over high heat, sauté the asparagus with 1 tbls of high heat oil for 3-4 minutes, Next, add in chopped garlic and caraway and frying another 2 minutes till garlic is fragrant and asparagus is bright green and cooked through (still retaining a crunch. Now, in a bowl add the asparagus and the remaining ingredients, tossing well and sprinkle in lemon, salt and pepper to taste!